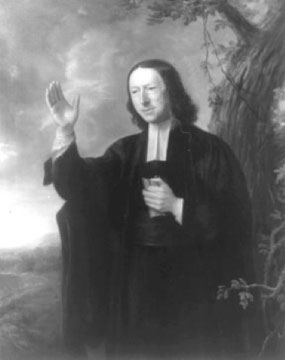 Witnesses that come across as proud or angry bear little fruit.
Avoid the appearance of these evils.
JOHN WESLEY HAD THIS TO SAY ON THE SPIRIT OF AN EFFECTIVE WITNESS
Let us first of all take care that whatever we do may be done in 'the spirit of love,' in the spirit of tender good-will to our neighbor.... one for whom Christ died that he might be a partaker of salvation.
Then, by the grace of God, love will beget love. The affection of the speaker will spread to the heart of the hearer.
The greatest care must be taken that you speak in the spirit of humility.
Speak in the spirit of meekness.... Anger, though it be adorned with the name zeal, begets anger, not love or holiness. Avoid with all possible care the very appearance of it.
See that you do not trust in yourself. Put no confidence in your wisdom, or address, or abilities of any kind. For the success of all you speak or do, trust not in yourself, but in the great Author of every good and perfect gift.
Therefore, while you are speaking, continually life up your heart to him that worketh all in all. And whatsoever is spoken in the spirit of prayer will not fall to the ground. —John Wesley's sermon on the duty of reproving our neighbor.


Aim for Repentance
THE LAW WAS NOT MADE TO JUSTIFY 'HOLIER THAN THOU' PROFFESSORS OF RELIGION.
It was made to humble proud sinners. If you understand it, you will be humbled by it. Use it humbly. Use it faithfully. Watch this video to understand how God uses His law to humble the proud and bring them to faith in Christ.
The video training above contains clips from the excellent Way of the Master evangelism training series. They graciously gave us permission to include their video footage of actual witnessing encounters.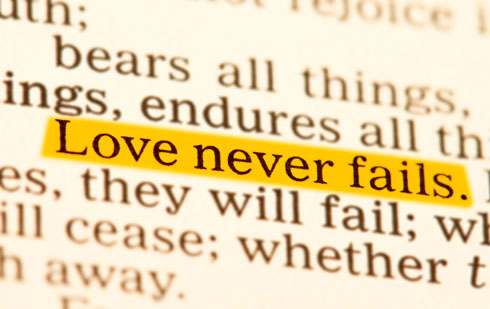 CHRIST IS AGAINST HYPOCRITICAL PRAYERS DONE FOR APPLAUSE AND APPROVAL.
Be not as the hypocrites for they love to be seen praying in the synagogues and in the corners of the streets. Matt. 6:5. The Pharisees motivation for praying in the synagogue and in public was a motive of pride,"Look at me having my devotions, I'm spiritual."
Your motive for going out with a prayer stand must never be self-centered. The great commission is not about you, it's about Jesus Christ and love for others.
Jesus never condemned public prayer for the edification and comfort of others. He condemned having private devotions in public in order to make people think we are spiritual. This is what the Pharisees did. Much like Muslims, when it was time for their private devotions they stopped in public and did them to be seen of men.
Christ forbade hypocritical praying in a house of worship (synagogues) and outdoors (in the corners of the streets). Private devotions should be out of the public eye, they are private, between you and God alone. Prayer in public should be a part of ministry to others, never a means for getting applause or rewards.
CHRIST COMMANDS US TO MINISTER IN PUBLIC AND HE PRAYED IN PUBLIC AS A PART OF HIS MINISTRY
"Jesus said to her, "Did I not tell you that if you believed you would see the glory of God?" So they took away the stone. And Jesus lifted up his eyes and said, "Father, I thank you that you have heard me. I knew that you always hear me, but I said this on account of the people standing around, that they may believe that you sent me." When he had said these things, he cried out with a loud voice, "Lazarus, come out." The man who had died came out, his hands and feet bound with linen strips, and his face wrapped with a cloth. Jesus said to them, "Unbind him, and let him go." (John 11:40-44 ESV)
WE ARE TO PRAY FOR EVERYONE

First of all, then, I urge that supplications, prayers, intercessions, and thanksgivings be made for all people, for kings and all who are in high positions, that we may lead a peaceful and quiet life, godly and dignified in every way. This is good, and it is pleasing in the sight of God our Savior, who desires all people to be saved and to come to the knowledge of the truth. (1 Timothy 2:1-4 ESV)
WE ARE TO PRAY EVERYWHERE
I desire then that in every place the men should pray, lifting holy hands without anger or quarreling; (1 Timothy 2:8 ESV)
WE ARE TO PRAY ALL THE TIME
Rejoice always, pray without ceasing, give thanks in all circumstances; for this is the will of God in Christ Jesus for you. (1 Thessalonians 5:16-18 ESV)
PRAYER STAND EVANGELISM MUST BE MOTIVATED BY LOVE FOR PEOPLE AND A DESIRE THAT THEY MIGHT KNOW AND GLORIFY JESUS CHRIST
If I speak in the tongues of men and of angels, but have not love, I am a noisy gong or a clanging cymbal. And if I have prophetic powers, and understand all mysteries and all knowledge, and if I have all faith, so as to remove mountains, but have not love, I am nothing. If I give away all I have, and if I deliver up my body to be burned, but have not love, I gain nothing. (1 Corinthians 13:1-3 ESV)
"You are the light of the world. A city set on a hill cannot be hidden. Nor do people light a lamp and put it under a basket, but on a stand, and it gives light to all in the house. In the same way, let your light shine before others, so that they may see your good works and give glory to your Father who is in heaven. (Matthew 5:14-16 ESV)
GOD RESISTS THE PROUD AND GIVES GRACE TO THE HUMBLE APPLIES TO EVERYONE
Pride in the lost keeps them from God's grace. Pride in ministry renders it useless! Pride destroys, love builds up.
Love your neighbor as yourself. Pray with hurting people. Shine Christ's light.